Eye Exams Can Detect Early Signs of 270+ Health Conditions
Posted:
September 06, 2023
|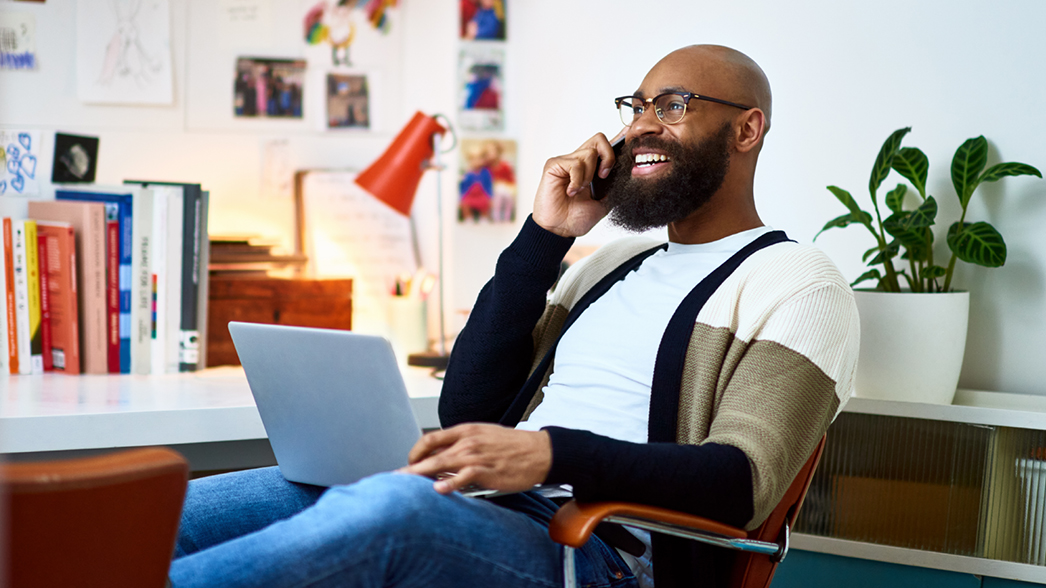 When it comes to eye health, you may think your visual clarity is the only thing your eye doctor is checking. However, you may be surprised to learn that it is just one piece of a larger picture of your whole health. Eye care is an essential part of your overall healthcare, and there is so much more to see when you visit your eye doctor for an annual eye exam.
Eyes are made up of an extensive network of blood vessels1, nerves, and connective tissues. Most doctors would find it difficult to examine these blood vessels without using an X-ray machine or a CAT scan. The good news is that eye exams provide a non-invasive and unobtrusive view2 of the vasculature of the eye. This gives valuable insight into your health beyond your eyesight.
Here are four reasons you should see your eye doctor every year for an eye exam, whether you have 20/20 vision or not.
1. Eye Exams Can Detect Vision Changes
Many people aren't aware their vision has changed. Your eyes can change over time for many reasons, and you may not realize the difference until you put on a pair of prescription glasses or contacts.
If you do wear corrective lenses, you may not know that eye prescriptions expire after two years. Eye exams help to ensure your prescription is up-to-date and that you are seeing your best.
Eye exams aren't only for adults. Children should also have their eyes checked with regular eye exams. While their school may offer school vision screenings, they shouldn't replace eye exams performed by an eye doctor. A comprehensive eye exam for kids checks for undetected vision correction needs and other vision issues, such as eye tracking and partnering.
2. Eye Exams Can Help Protect Your Eyes
While on the job, playing sports, or spending hours in the sunshine, your eyes may be at more risk of injury. Protecting and keeping your eyes healthy is another important aspect of eye exams. Your eye doctor can help you with day-to-day concerns such as:
When it is time for your annual eye exam, keep in mind any other factors that may affect your eye health. Talk with your doctor about any potential concerns you may have around your eye health and safety because of work or lifestyle. Your eye care provider can help find the right solution for you, whether you have a prescription need or not.
3. Eye Exams Can Detect Visual System Diseases
Eye health and vision issues, such as cataracts, glaucoma, or macular degeneration, may not show any obvious signs or symptoms3 at first. By seeing an eye care provider in person, your doctor can detect early signs of visual system diseases. This allows your doctor to treat them early and preserve your vision for as long as possible.
4. Eye Exams Can Detect Health Conditions and Diseases
Eye exams go beyond eye health and visual system diseases. Because of the unobstructed view of your blood vessels in your eye, an eye exam can show a lot about your overall health. In fact, an eye doctor can be the one of first the healthcare providers to identify signs of up to 270 chronic conditions and diseases4, including diabetes and heart disease.
Eye doctors have also made life-saving discoveries during routine eye exams, such as identifying brain tumors5. A brain tumor, for example, can often lead to pressure on the optic nerve and other visual symptoms that you may not notice right away.
If your eye care professional sees any of these early signs, they can refer you to a primary care physician. With this knowledge in hand, you can feel more confident working with primary care to target these hidden health risks sooner.
Make Eye Exams a Part of Your Wellness Routine
An eye exam is an essential way to help keep you and your family healthy. Whether you are a member of our Standard Option plan or our High Option plan, your annual eye exam is fully covered at all Premier EdgeTM locations, including Visionworks®! Find a VSP network doctor near you and schedule your exam today!
Information received through VSP Vision Care channels is for informational purposes only and does not constitute medical advice, medical recommendations, diagnosis, or treatment. Always seek the advice of your eye doctor, physician, or other qualified health provider with any questions you may have regarding a medical condition.
1. American Academy of Ophthalmology
2. American Optometric Association
3. Centers for Disease Control and Prevention
4. American Academy of Ophthalmology