Announcing Enrollment for Certain Part-Time and Intermittent Federal Employees!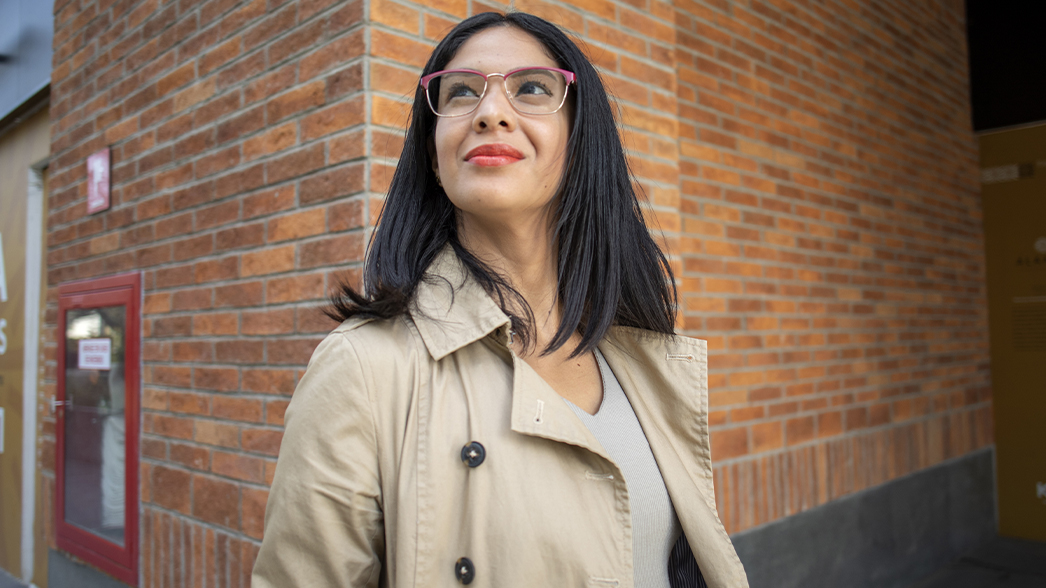 We have great news to share! Certain part-time and intermittent employees are now eligible to enroll in the Federal Employees Dental and Vision Insurance Program (FEDVIP). This is an excellent opportunity for even more employees and their families to make eye care part of their healthcare plan.
As a part-time/intermittent employee, we understand that making time for you on-the-go is what matters most. That's why we designed plans that bring convenience and quality to the forefront. When you choose to enroll in VSP® through FEDVIP, you unlock benefits that help you save money and keep you and your family healthy at every stage of life.
So, why enroll? Because eye health is healthcare, and your health comes first. Regular eye exams help you maintain healthy vision and wellness. Eye exams can even help detect more than 270 health conditions! Together, we can ensure you get the high-quality care you deserve with great value. Here are some of the benefits you can expect as a FEDVIP member.
Get the Information You Need Now
For a quick reference, check out our plan information and how to enroll. Plans, rates, and benefits for part-time/intermittent employees remain the same as our current full-time members. Please note that enrollment is only available to certain employees whose employing office or agency has notified them of eligibility, so enrollment periods may vary.
Choose a Plan that Works for You
As a not-for-profit vision care company founded by doctors, we make it our mission to ensure you get the quality care you need with low out-of-pocket costs.
VSP vision plans through FEDVIP offer a Standard Option plan and a High Option plan, which are designed to cover:
Routine eye exams and vision correction without referral

Low vision exams

Eyeglass frames and lenses, or contact lenses instead of glasses, at many eye doctor offices or optical retail stores

Lens options such as shatter-resistant polycarbonate; scratch-resistant, anti-reflective, and UV coatings; and tinted and progressive lenses

Discounts on laser eye surgery

LightCare to use your benefits towards non-prescription sunglasses or non-prescription blue light filtering glasses
For an eligible part-time/intermittent employee, access to healthcare with plenty of choices matters. With more than 110,000 network access points and growing, you're sure to find something that fits your schedule and needs.
Don't have time to shop in person for contacts and glasses? No worries! We've also made it easy to shop online on eyeconic.com for the convenience of contacts or fashion-forward frames at your fingertips. Eyeconic® integrates your coverage information for a seamless experience.
Eye Care is Healthcare
A simple eye exam can help detect chronic health conditions, such as diabetes or high blood pressure. When you enroll in VSP through FEDVIP, your benefits include regular eye exams, which are essential to your overall health. Whether or not you need eye wear, annual eye exams ensure you see healthy and stay healthy.
VSP through FEDVIP also can supplement your medical coverage to provide vision care for healthcare and wellness. Essential Medical Eye Care:
Includes an annual diabetic retinal screening with a $0 copay

Helps treat immediate issues, such as pink eye or sudden changes in vision

Helps with treatment options to monitor ongoing conditions, such as dry eye, diabetic eye disease, glaucoma, and more
Get Even More with the High Option
While both the Standard Option and the VSP High Option give you great benefits, the High Option takes the guesswork out of vision care. In general, the High Option will cost just a few more dollars a month and will cover more of the costs when you use your benefits.
In addition to less copays and out-of-pocket costs, the High Option also features a higher frame allowance and incredible lens upgrade benefits for the lenses you wear every day. At no additional cost, you can upgrade to TechShield® anti-reflective coating—unparalleled in the latest technology and durability. The High Option also includes no copay for light-reactive lenses like SunSync®. SunSync lenses quickly darken in sunlight and return to clear indoors, so you can help shield yourself from harmful UV rays without having to sacrifice convenience.
With these benefits alone, you can make eye care part of your daily life without needing to lift a finger.
Your Eyes Will Love the Savings at VSP Premier Edge™
Our network options give you plenty of choices when it comes to your entire experience. FEDVIP membership allows you to maximize your coverage at a Premier Edge location, including thousands of private practice doctors and over 700 Visionworks® retail locations nationwide. You'll also have access to exclusive offers, a wide selection of featured frame brands, and advanced eye care technology. No matter which plan you choose—Standard or High Option—you'll see the difference when you visit a VSP Premier Edge location.
When you visit a VSP Premier Edge location:
Your annual WellVision Exam® is $0

You get a higher frame allowance on Featured Frame Brands or any frame at Visionworks
You have access to exclusive Premier Edge offers

You can choose from a wide selection of frame brands and styles

Quality care with advanced eye care technology, including digital retinal imaging and more

We protect your eyewear purchase with the VSP Premier Edge Promise™—a first of its kind, worry-free eyewear guarantee.
The Clock Is Ticking. Enroll Today!
Enrollment for 2023 is open now! Enrollments for newly eligible employees are accepted during a 60-day enrollment period beginning July 25, 2023. Newly eligible employees will have 60 days from the date their employing office or agency notifies them of their eligibility to enroll in a FEDVIP plan.
To enroll in a FEDVIP plan during your 60-day enrollment period, you must enroll online on BENEFEDS. Learn more about this special enrollment period and enroll online, or learn more about VSP's plans here.
Choose VSP and, in a matter of minutes, you're on your way to low-cost, quality eye care for you and the family. 9 out of 10 members agree that membership benefits make every dollar go the extra mile. With so many ways to save, you can rest assured that putting yourself first doesn't come with a hefty price tag.